Organic Baby Handkerchiefs (Set of 8) - Adventure Bears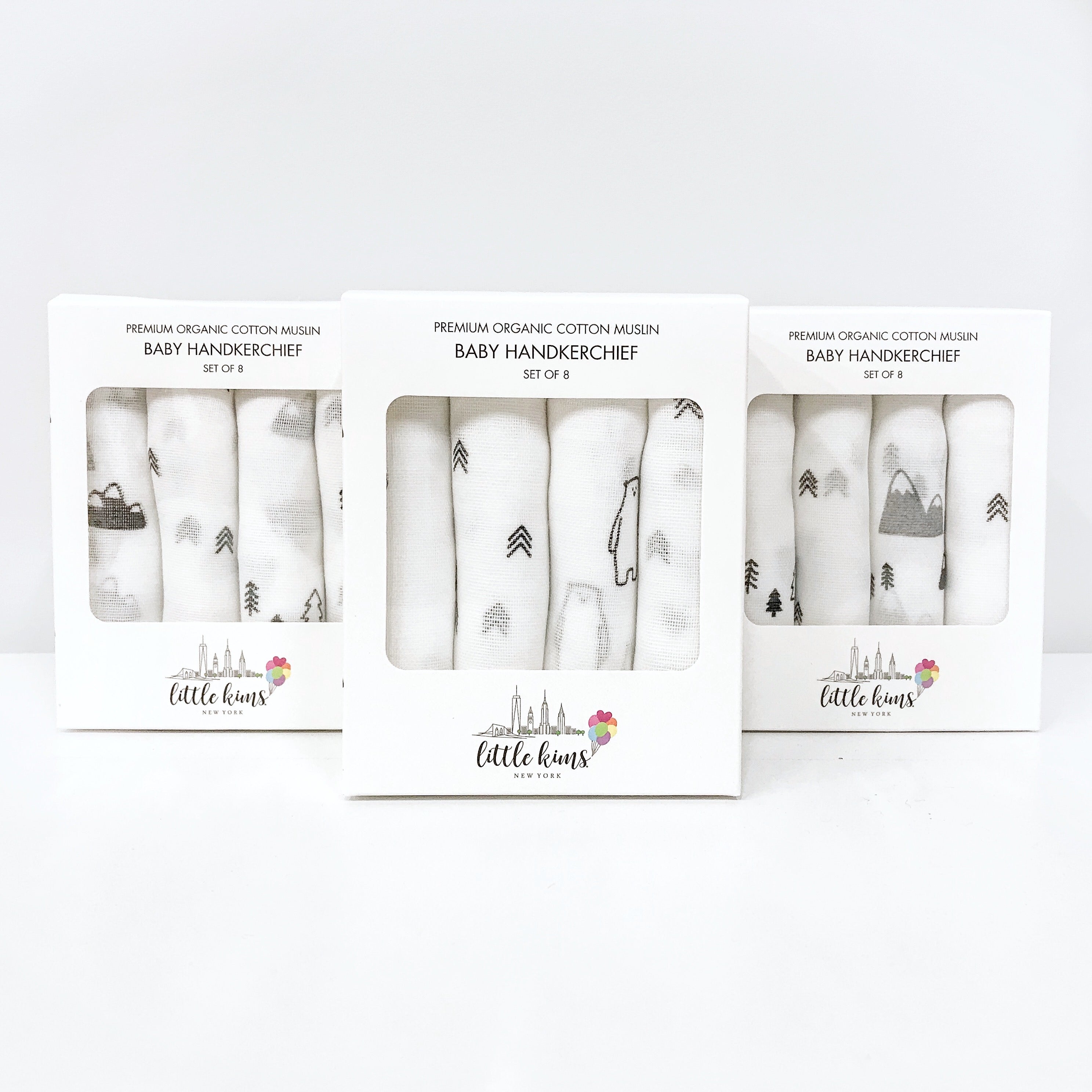 Have a drooly baby or a baby that spits up a lot? These organic cotton gauze-like baby handkerchiefs are the perfect little solution to wipe up your baby's mess! Also great for putting under a bottle during bottle feeding to absorb any dribble.
Once washed, these handkerchiefs will crinkle, providing extra absorbency and softness. These baby handkerchiefs make a great gift for newborns or as a baby shower gift.
Cute little designs to carry around with you in your diaper bag or have handy wherever you go with your baby. Comes in a set of 8. This set has 2 designs -- birds and feathers -- for a gender neutral gift. They can also be used as a little binky, or as a teething hankie. 
The story behind these handkerchiefs...
Baby handkerchiefs are widely used in South Korea, but is not something used here in U.S. When the founder, Christine, had her second baby, she received baby handkerchief as gifts from her Korean relatives and friends, who brought them from their travels to Korea.
These handkerchiefs were very useful, and Christine wondered why something like this didn't exist here in the U.S. She had used white cloth diaper inserts and white rags for her first child. They worked, but were definitely not small like the Korean handkerchiefs, and had no design to them. 
Christine set out to take the concept of baby handkerchiefs, and improve them for the American market. She wanted to make them organic, put some cute designs on them, and develop the softest version of them that she could. After a year of development with her manufacturer, the result are these handkerchiefs!