Mini Explorers Biodegradable Disposable Placemats (Pack of 20)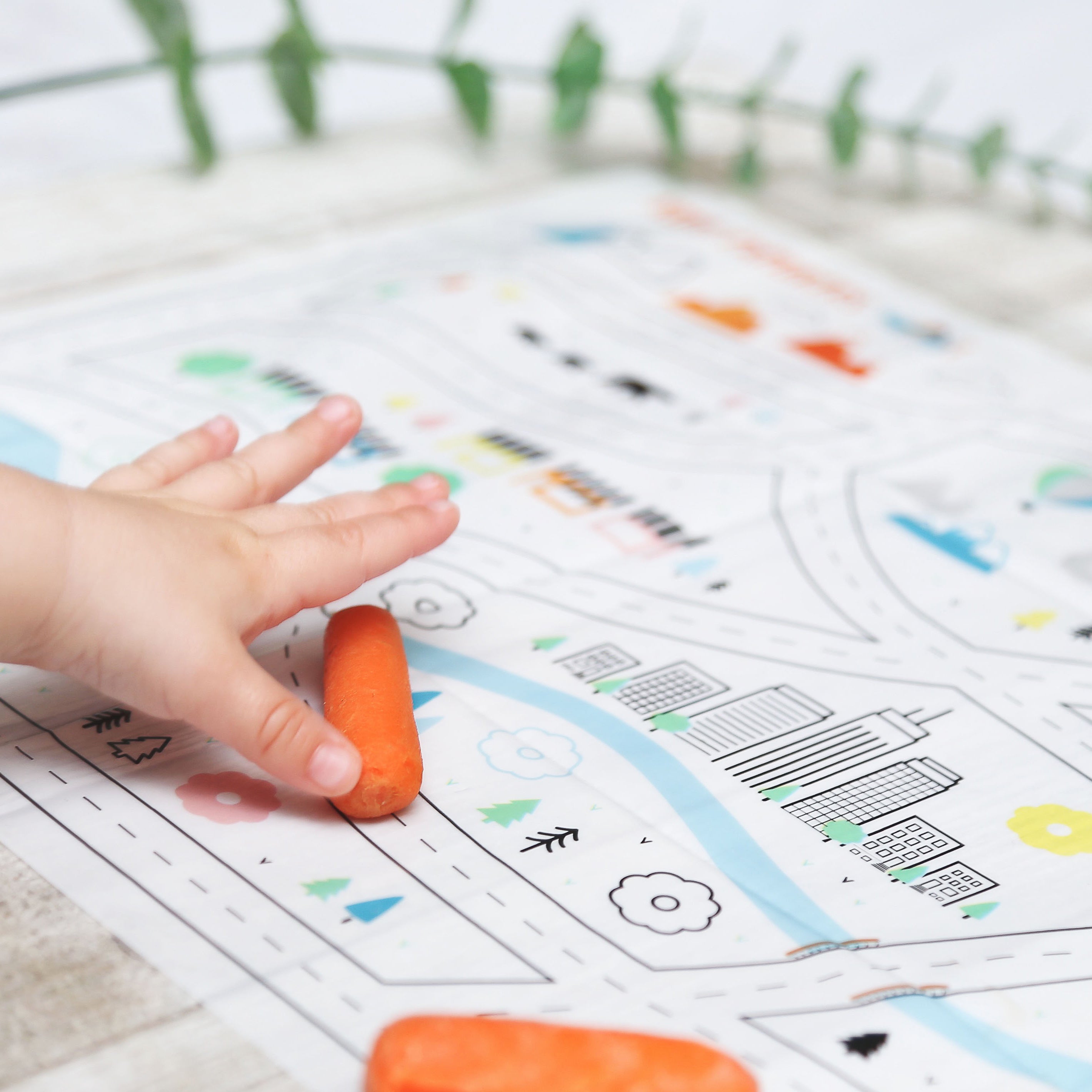 Like to travel or eat out with your little ones? These fun biodegradable disposable placemats are great for eating out at restaurants. They stick to the table and are a clean, sanitary surface for babies and toddlers to eat off of. 
The fun design helps keep your kids entertained while waiting for food to come out. There are also little places to put puffs, Cherrios, or other snacks for extra fun.
It's easy cleanup after eating. 
Made of BPA-Free, biodegradable plastic. Come in a pack of 20 placemats.